© 2010 Company Name. All rights reserved.

Coming Soon....

A Sussified Christmas!

HELP US HELP YOU

We are always looking to improve ourselves. If you have ideas how we can serve you better, we'd love to hear from you.

Feel free to call us at (909) 790-1884 and remember to leave your name and a
callback number.
Thank you for your interest in Yucaipa Little Theatre. Please support these other Community Theatres in your area: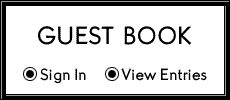 Dont know what time our show starts? Or what weekends the performance are running? Not a problem, Head on over to the Upcoming Show page, you can now find all of that information in one place for your conveinence. Also, if you have any other helpful suggestions about the website please leave us a voicemail and we will get on it right away!